With our incomparable range of products, we, Metro Steel emerged in the year 2010 as a manufacturer.Our portfolio includes Fruit Basket, Modular Kitchen Basket, Perforated Basket, Kitchen Hanging Racks, Stainless Steel Holders, Kitchen Corner Units etc. All these products are preferred for their high quality which is the outcome of high grade raw material our manufacturers use. It is procured from certified vendors who are renowned for supplying high quality components. At our manufacturing unit, we have installed imported machines which support us in the production process of a flawless range. After all the products are ready, they are sent to our quality control team where they are checked thoroughly. We have promises our clients to bring forth the best for them, for which we are careful at each step. Today we are catering to the needs of thousands of clients who trust only us, and we aim to attract more customers.
Why Customers Choose Us?
Our strategy has always been to make customers observe the difference between us and their prevailing manufacturing partners. Our product quality, punctuality and discipline which help them see the difference. Clients who are associated with us are highly pleased by our services and are convinced that we are the best. We take care of each specification told by them regarding the order, which is another factor that attracts them. Following are some of the other features of our business which make them proudly stay with us:
Assurance of timely delivery
Customer-focused approach
Market leading price structure
Wide distribution network
Transparent business dealings
Quality Assurance
Our brand is known for the features and quality of offerings we produce. This is due to our policy regarding the strict quality control system exercised at our unit. Owing to that, all the manufactured products are thoroughly checked in our quality control department. This section is run under the supervision of experts who conduct tests on product range and make sure that all the items are completely non-defective. After they approve the assortment, it is forwarded to the packaging unit and later is kept in warehouse. In the domestic markets, our range is trusted for the quality standards we have maintained since the establishment of our company.
Our Brand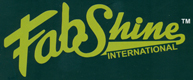 Read More